Sa Sa aspires to integrate environmental considerations into our decision-making process. In addition to strict compliance with all applicable environmental laws and regulations, we have implemented a series of measures to advance waste and energy efficiency in our logistics centre, shops and offices and minimise the direct or indirect negative impacts of business on the environment.
Endeavour to Promote Low-carbon Operations
Shops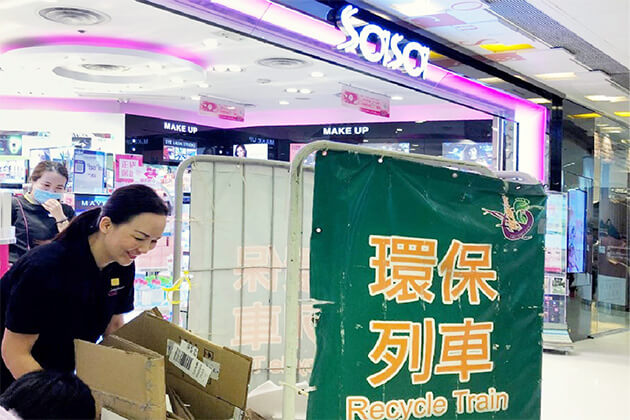 Strictly adhere to the Environment Bureau's "External Lighting Charter" by switching off unnecessary external lighting during pre-set hours.
Use energy-efficiency equipment such as LED lights and turn off unused equipment such as card readers during non-business hours.
Provide our subcontractors with guidance to ensure waste generated during renovations must be properly handled.
Coordinate with relevant property management companies and cleaning service providers to facilitate recycling efforts while returning carton boxes from stores to logistics centre for reuse purpose.
Logistics Centre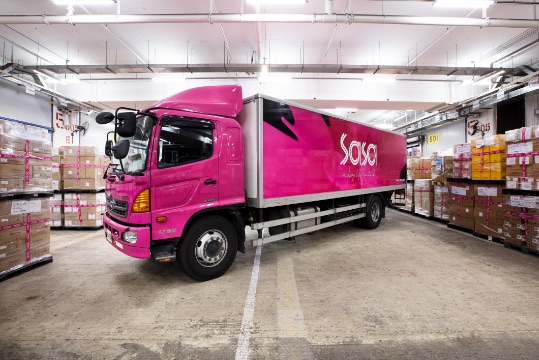 Employ energy-saving equipment such as LED lighting, motion sensors, electric forklifts and Euro V trucks.
Continuous packaging evaluation to reduce wastage, e.g., each carton box is used an average of four times before being recycled.
Apart from properly disposing of solid, liquid and chemical waste, all cardboard, stretch film and pallets for disposal in the logistics centre are handed by legally authorised recycling companies.
Offices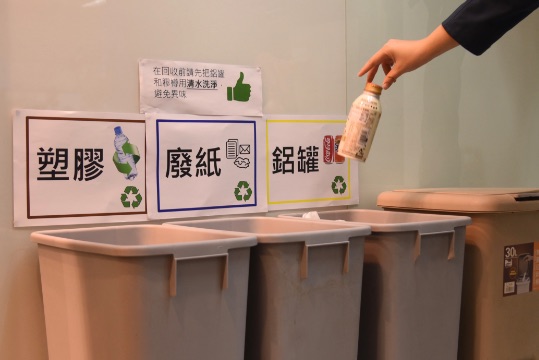 Purchase and use energy-efficient equipment such as installing smart meters to monitor and stop energy wastage.
In addition to installing LED lights, the luminance level is reduced from 738 (an excessively bright level) to 407 (an optimal level) lux.
Half of the lights are switched off during lunch break.
Converted half of the general waste bins to paper recycling bins, and our participation in Caritas Computer Workshop's computer donation programme has been for over ten years.
Responsible Sourcing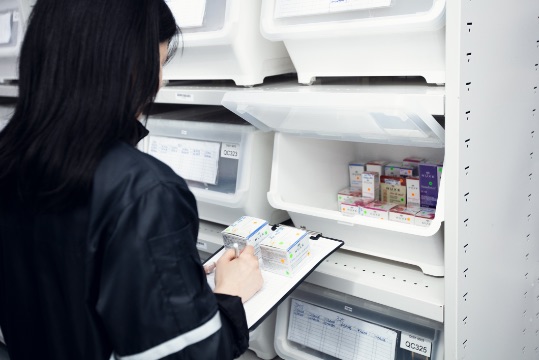 Sa Sa was the first cosmetics retailer in Hong Kong to commit to eliminating exfoliating and cleaning products and had completed so in 2018. In mid-August of 2021, Sa Sa has also signed the Bye Bye Microbeads charter led by the Environmental Protection Department.
Environmental Education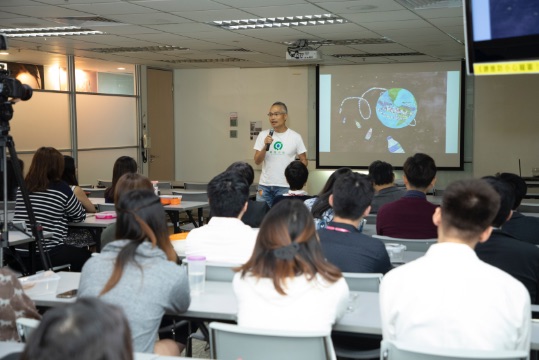 All new employees need to take Environmental, Social and Governance training.
Share Sa Sa's environmental commitments, aspirations and challenges with our staff through different communication channels.
Launch Sa Sa Green Month for everyone in the company to acquire the practical environmental knowledge, advice and help they need through our "live green" activities.