Join Hands Today for a Beautiful Tomorrow
The economy, human health and wellbeing, and the environment are all inter-related and inter-dependent, and the world we live in can only be sustainable if we treat it well.
Ms KWOK Sze Wai Melody
Chair of Sustainability Steering Committee
Sa Sa is committed to fostering sustainable business growth and bringing long-lasting value to our stakeholders, thereby fulfilling our "Making Life beautiful" aspiration. We create maximum returns for our shareholders. We empower our talents to grow and excel. We maintain strategic partnerships with our suppliers. We offer our customers the best products and shopping experiences. And we stay connected with our communities. Throughout our business, we strive to operate responsibly and sustainably, generating the best value for business and society as a whole.
Sustainability Awards and Recognitions
The prestigious awards we have won over the years are both a recognition of Sa Sa's performance and an encouragement for our sustainability efforts. These honours include the Hong Kong Awards for Environmental Excellence – Gold Award 2019 (Shops and retailers sector), the BDO ESG Award (Small Market Capitalisation), the Grand ESG Award (Small Cap) from the HKIRA 6th IR Awards 2020 and so on. Sa Sa will put our best foot forward to bring about long-term positive environmental and social impacts through effective business development and collaboration with stakeholders.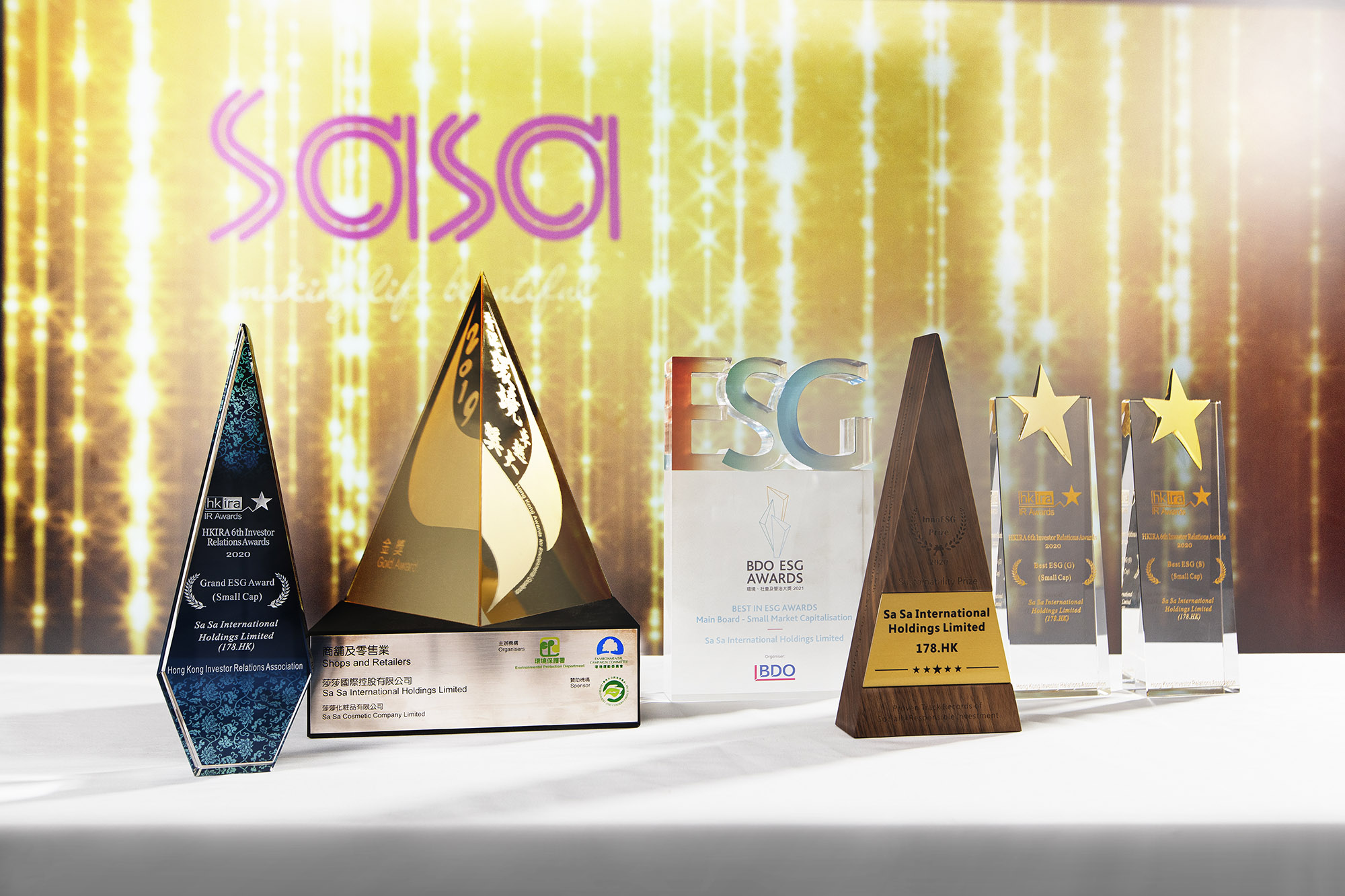 Please visit Sa Sa's annual ESG report to learn more about our sustainability awards and recognition. You can also click here for more information on our
"Awards and Recognition"
page.